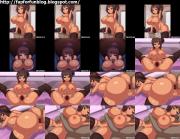 A CG movie collection based on past works.
cross-section view mode, video camera mode, etc.
These ideas only work well when done in a movie.
The main section of this product is in game format (.exe), just like in previous titles. However, this time there are also some animation files (.avi) included.